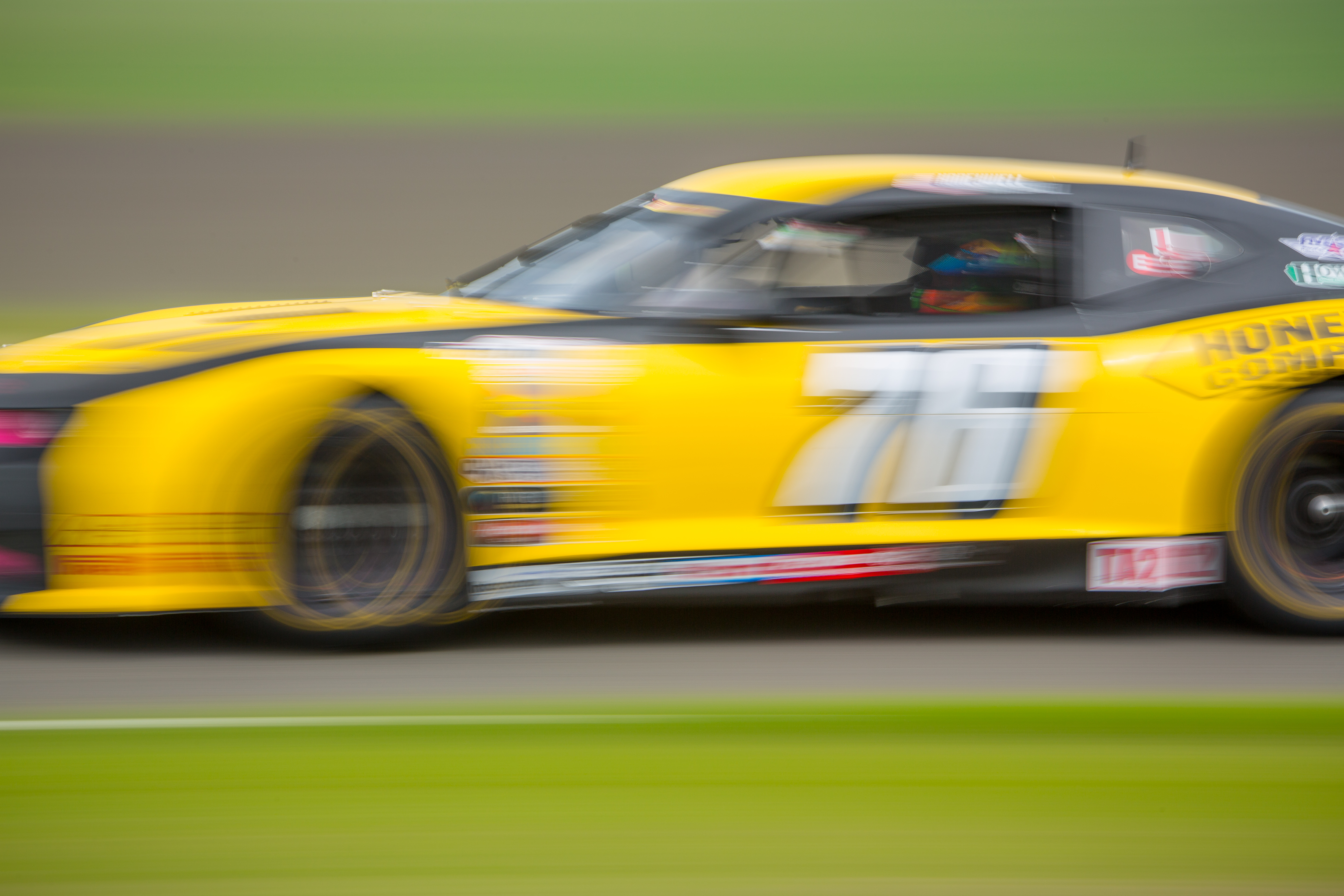 Greg Pickett Scores 21st Trans Am Victory at Thunderhill Park
April 16, 2019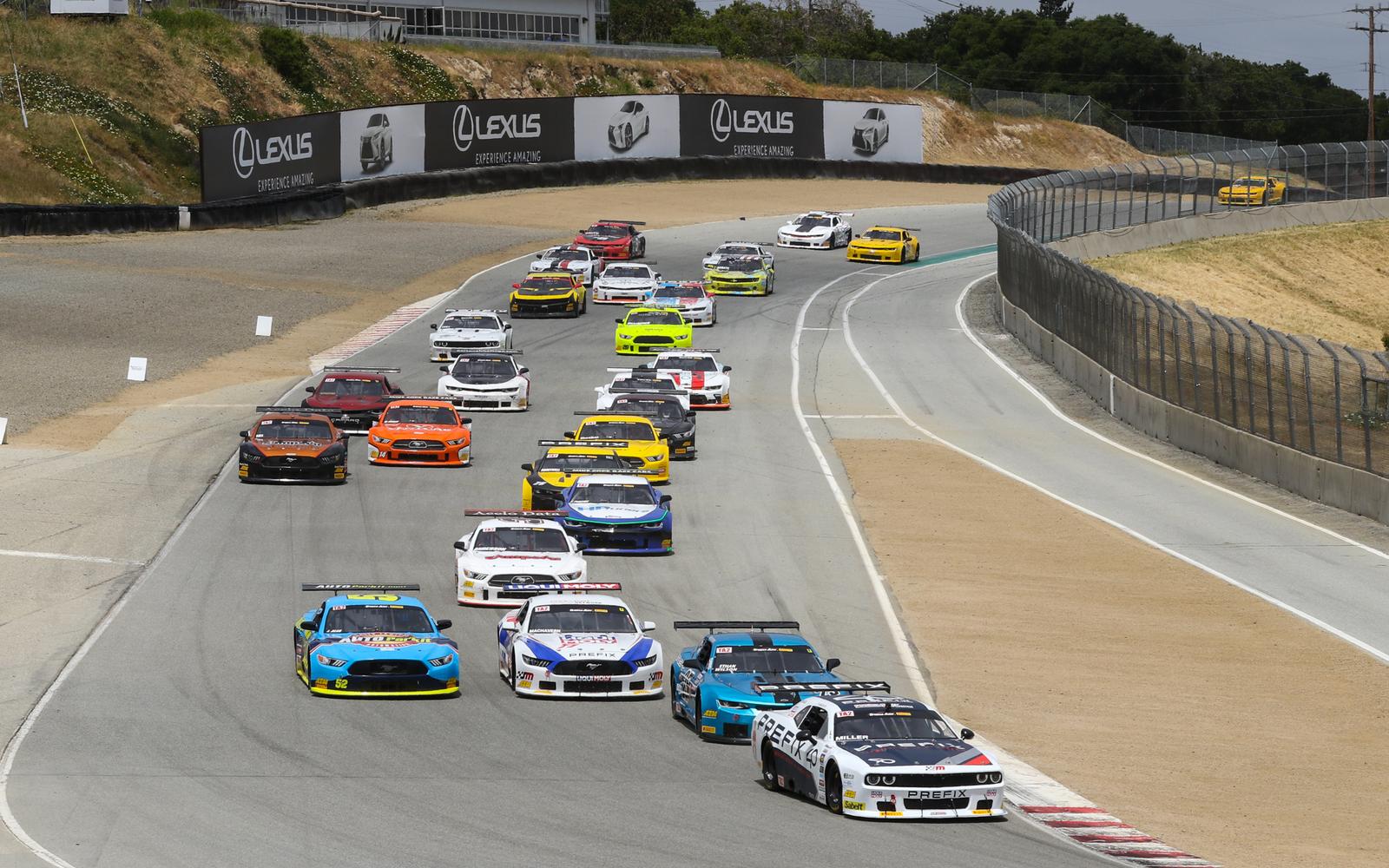 Trans Am West Coast Championship Set for Sonoma
June 10, 2019
Simon Gregg's TA class victory in Round 2 of the Trans Am Presented by Pirelli West Coast Championship at Auto Club Speedway was not how he wanted to claim it. But Nicholas Rosseno's TA2 class win and first overall finish played out exactly to script in the young Californian's wildest dreams.
Gregg needed to complete only half of the race's scheduled 36-lap/100.8-mile to claim the victory and maximum points as his only TA-class rival, Greg Pickett, was unable to start Sunday's feature
Pickett's Ford Mustang, which won the West Series season-opener at Thunderhill Raceway, lost an engine in qualifying – as it had at Thunderhill. Late on Saturday evening, the team learned the spare was not plumbed to fit the Mustang engine bay, forcing them to withdraw.
"First, hearing about Greg [Pickett's] engine was a bummer," said Gregg, the soft-spoken Floridian who this month is celebrating 20 years with the Minnesota-based, Troy Benner-owned Derhaag team.
For his first race at Auto Club Speedway, Gregg had come focused on winning, had been fastest of all in practice and qualifying, and was determined to claim his fifth career Trans Am victory. With his only competition unable to start, though, Gregg had only to complete half the race distance to collect the victory. His crew sent him out to do "half distance plus one lap" which Gregg did dutifully, pulling away 3-5s per lap from the TA2 pack behind, retiring quietly on lap 20.
"I'm excited about [the next race at] Laguna Seca," Gregg said in the morning, forced to hold back his enthusiasm until the next race in just a week's time.
Thus the story at Fontana was the growing TA2 class, and it was a dramatic tale start to finish, with a big cast, a string of woes, and a happy ending for the trio of podium finishers.
It didn't start well: The highly anticipated Brad McAllister vs. Anthony Honeywell / Mustang vs. Camaro duel in TA2 was over at the start as the differential in periodontist McAllister's Thunderhill-winning and Fontana pole-winning www.PortlandImplantsDentistry.com Mustang failed and he coasted through the pit exit into the paddock.
CPA Honeywell's second-fastest-qualifying Honeywell Competition/TFB Performance Camaro tore away into a comfortable lead which he'd extended to nearly 17 seconds on lap 25 when his alternator failed and he, too, coasted into the pits.
Honeywell's retirement handed the lead on lap 25 to Michael Mihld who was suddenly in the spotlight, the Temecula, Calif., native having worked his way to the front from next to last on the grid, starting at the back because a broken suspension pick-up forced him to miss qualifying.
But Mihld's story lasted only one lap: A driveshaft broke as he accelerated toward Turn 12 on the very next lap and he rolled silently to a stop.
In the space of two laps, Rancho Cucamonga, Calif.'s Rosseno (BurrtecWaste/Wildhammer/Amsoil Camaro) moved from third to first, into a comfortable lead he would extend to 23.14s and never relinquish.
Sounds like a boring second half, but this race was never dull, thanks to a breathtaking battle between David Smith's Shockwave Marine Camaro and Cameron Parsons self-supported similar car which lasted in varying degrees of intensity from laps 17 to the final lap 36, the pair passing and re-passing several times.
"We certainly didn't give each other anything, and I'm glad I did short-track racing," said Canadian Smith after the race. "I really thought I could pick up the draft at the start from McAllister, but it didn't work out that way…"
McAllister's differential breaking on the line caught out Smith who was right behind, and sent the red Shockwave Camaro to nearly the back of the TA2 field — into the clutches of young Parsons who had started last after missing qualifying altogether with alternator problems.
In spurts and bursts, the pair slowly worked their way forward, all the way up to second and third following the spate of mid-race retirements, where their scrap in the closing laps kept the crowd in the pit lane boxes on their feet.
For his back-to-front efforts and race-long battling, Smith took the Cool Shirt Systems Cool Move of the Race award.
Rosseno was a jubilant winner, his consistency over the closing laps belying his lack of experience: Fontana was only his second-ever race start.
"I haven't raced a car competitively ever, other than quarter midgets and stuff when I was a little kid. License last year and then Trans-Am this year."
With such a big lead, was Rosseno hearing things in those final laps?
"I started smelling things actually," he said. "I started to get a little hint of gear oil. We'd been having problems with the rear end throughout practice and the race at Thunderhill. But we made it to the finish!"
Rosseno, an IT specialist by day, acquired the ex-Justin Napoleon Camaro last year and maintains it with his dad, a "family project" that earned an impressive reward at Auto Club Speedway.
Though retiring from the race just after half distance, Honeywell salvaged points for sixth and now sits atop the standings with 53. Fontana winner Rosseno is next up with 52, with Smith (51), Mihld (50) and Thunderhill winner McAllister (45) rounding out the top five.
In TA, Gregg has a commanding points lead with 66 to Pickett's 34.
Four races remain and there's no rest for the weary West Championship competitors whose next race is next weekend at WeatherTech Raceway Laguna Seca where they will join the Trans Am Presented by Pirelli regulars.
Go to gotransam.com for updated standings, driver and team bios, and all the latest news.
Original News Article – http://gotransam.com/news/VETERAN-GREGG-ROOKIE-ROSSENO-WINNERS-IN-TRANS-AM-WEST-RACE-OF-ATTRITION-AT-AUTO-CLUB-/69186