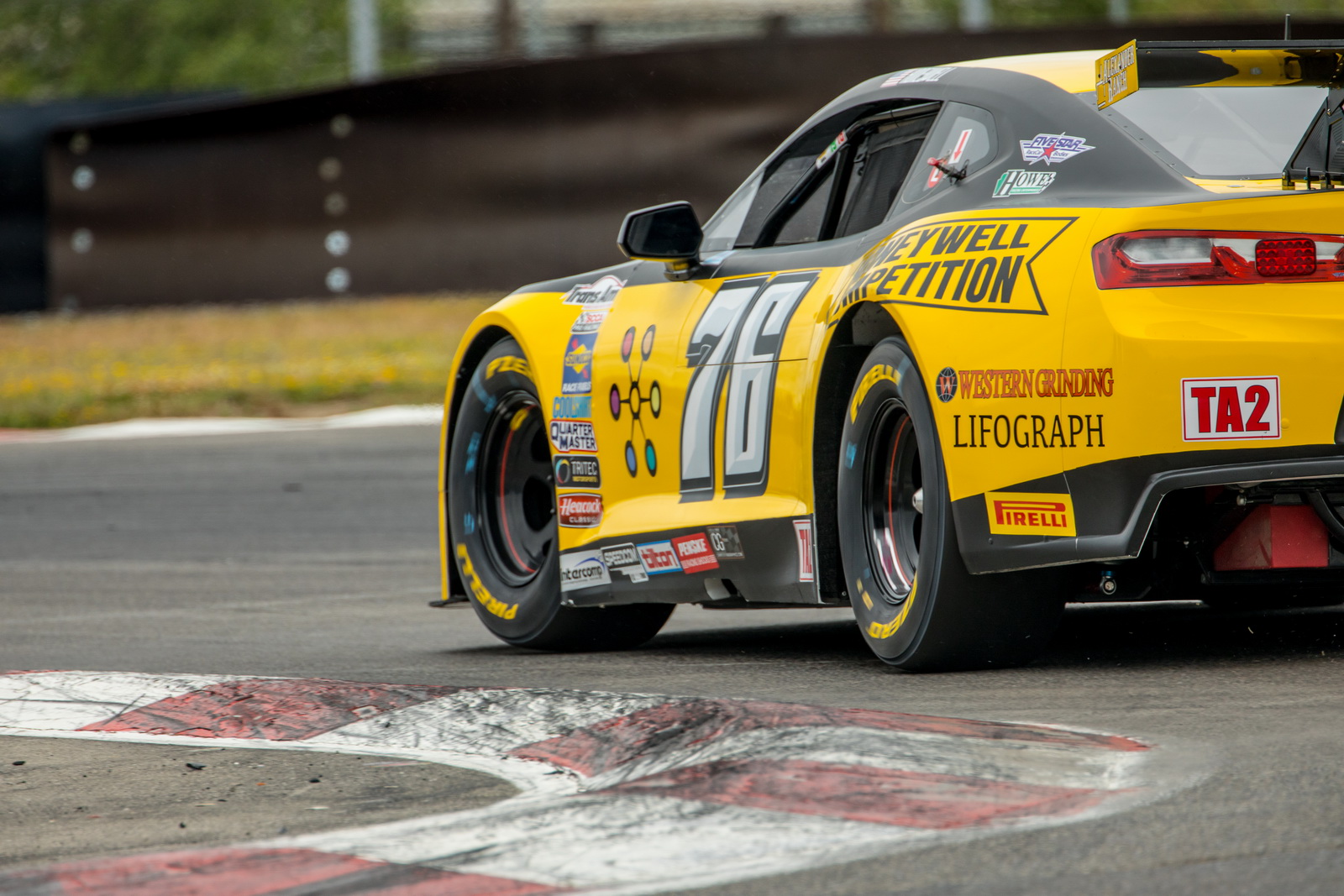 Trans Am Series Heads to Circuit of the Americas
October 1, 2019
As the Trans Am Presented by Pirelli West Coast Championship season opener approaches, Anthony Honeywell Racing and TFB Performance are excited to announce new partnerships as well as renewed ones for the 2020 season. TailerAlarms.Com & K1 RaceGear announced they will be partnering with the 2019 Trans Am TA2 West Coast Runner-up for the 2020 racing season. As well as, Alexander Ranch reaffirmed they will be also returning as a partner on the number 76 Camaro.
"We are looking forward to building up our brand recognition in the racing community, specifically on the west coast," says TrailerAlarms.Com owner Lyle Clark. "I've known Anthony since his days racing karts in Texas, over ten years ago. He's always been an exciting driver to watch." Since, the Trans Am events will be partnered with SVRA, IGT, and NASA sanctioning bodies, I feel this is a perfect opportunity help the racers learn more about the products that we carry.
K1 Race Gear will also be partnering on for the 2020 season. "Having Anthony outfitted in our latest safety gear in the Trans Am paddock will be an exciting." responded K1 Race Gear sales manager, Mackena Bell. "I've worked with Anthony over the past weeks helping him design a suit. He will be wearing our newest and thinnest style suit, called the Flex Suit, which is FIA rated," continued Bell. K1 Race Gear is looking forward to expanding their recognition into the Trans Am, SVRA, and NASA Paddock's.
Alexander Ranch owner's Ted and Brian Alexander, were so elated how their partnership flourished over the 2019 season, that they are looking forward to a continued growth in 2020. 'I had such a great time working with Anthony over the 2019 season, and coming to all the races, that I'm back for more excitement," commented Ted Alexander. "Last year, we came up just short in the championship. I'm looking forward to seeing Alexander Ranch on the top step," continued Alexander.
About TrailerAlarms.Com – is in the business to provide you with the best in trailer protection and theft prevention! We sell what we consider the best equipment available on the market today. We will NOT sell anything we would not use on our own trailers or machinery. Because we carry several brands, we can customize a solution for you. Our sales team will ask questions to help find the best security for you. Whether you have a 5×8 trailer, a flat bed, a construction trailer, or even a semi-trailer, we will provide you with what you need. Go to our website for more info!
About K1 Race Gear – was born in 2003 with the philosophy of offering products to our customers that we ourselves would be proud to use. At k1 Race Gear, we are racers ourselves, and we understand the value of buying quality racing products at a reasonable price. To meet the needs of our customers, we strive to provide quality racing equipment at K1 Race Gear – including racing shoes, suits, driving gloves, helmets, and more – to racers of all ages at a great value. Check out our website; K1RaceGear.com to learn more!
About Alexander Ranch – The goals of the Alexander Ranch are to manage all integrated resources in order to maximize the production of protein, shape a harmonious existence with nature and maintain economic viability. Contact Brian Alexander (316) 300-6200, for more info.