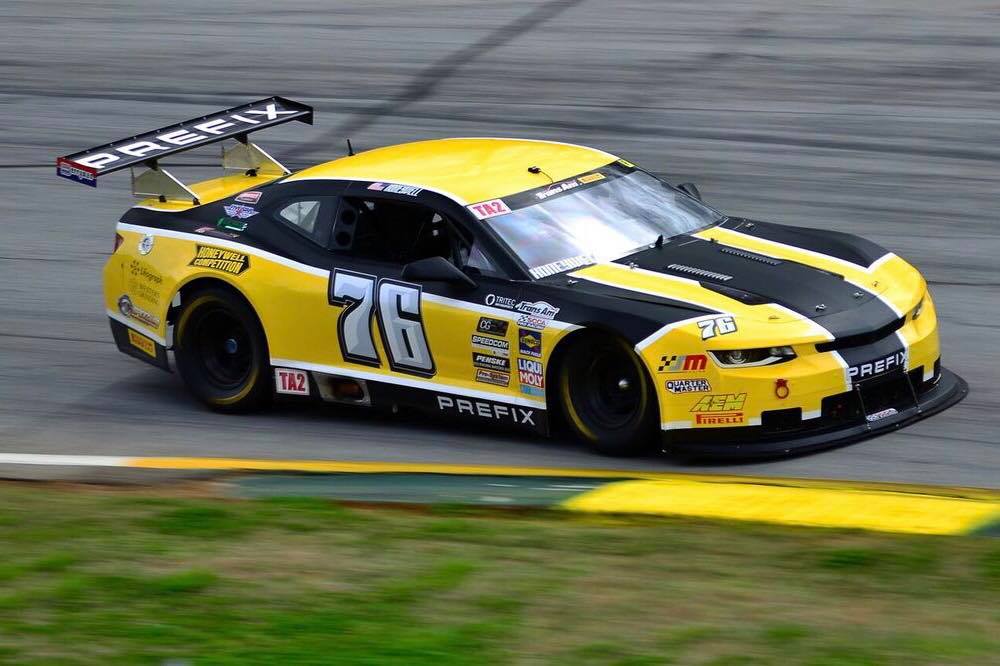 Trans Am Thunder Invades Thunderhill Park
April 6, 2019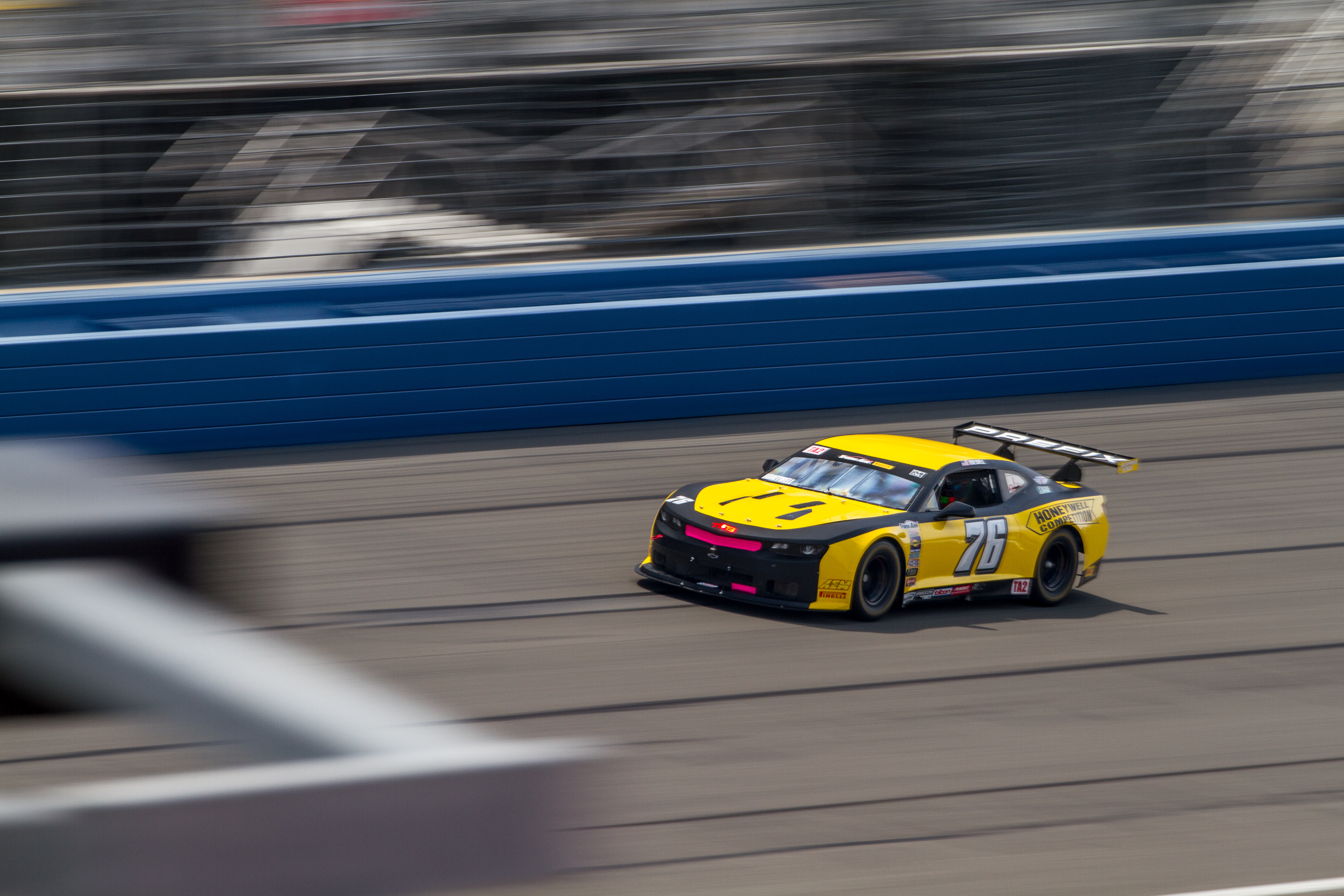 VETERAN GREGG, ROOKIE ROSSENO, WINNERS IN TRANS AM WEST RACE OF ATTRITION AT AUTO CLUB SPEEDAY
April 29, 2019
Trans Am veteran Greg Pickett continued to make history this weekend, racing the Pickett Racing Ford Mustang to his 21st Trans Am presented by Pirelli victory with a win at Thunderhill Raceway Park on Sunday.
Surrounded by friends and family on hand for the season-opening Trans Am West Coast championship event, Pickett took the lead in the early going of the 35-lap, 100-mile race and never looked back as he crossed the line just over four seconds clear of Simon Gregg.
Pickett, who lost an engine in practice on Saturday morning, missed qualifying and had to start behind the field of Trans Am cars in the 16-car field.
Local SCCA racer, Michelle Nagai, of Loomis, California led at the drop of the green flag ahead of fast qualifier Gregg, third-running Michael Fine and Pickett.
Nagai's black Corvette set the pace for the first four laps when failing brakes sent her pit side and set up the battle between Gregg and Pickett for the lead. The winning pass occurred on lap eight when Pickett powered by Gregg down the long straightaway and began a 28-lap drive to the checkered flag.
Gregg stayed in second the entire distance, losing ground early in the race before launching a late race charge that had his Derhaag Motorsports Chevrolet Corvette hunting down Pickett's white and blue trimmed Mustang at the line.
Pickett beamed with pride as he watched his kids and grandchildren greet him in victory circle as he was able to share the winning moment with his Northern California-based family.
"This is a good start to the season with a new bullet under the hood and the family at my side it just doesn't get any better," Pickett smiled. "I appreciate the Trans Am Series have a west coast presence and I appreciate racing at Thunderhill as well. It's a great race track and a fantastic facility. I couldn't be happier."
"I had a good time out there this weekend," said Gregg. "I enjoyed getting the pole and I liked the fact that it was all green flag racing today. I held off Greg for while, but once he got by he pulled away. I had some issues with my Hans Device. I worked thru that and was able to close the gap somewhat at the end. It's an interesting track and I like that it was a lot of elevation change over the course of the lap."
Brad McAllister, of Portland, Oregon, piloted his Ford Mustang to his third career TA2 powered by AEM class win, with Michael Mihld and Anthony Honeywell completing the TA2 podium celebrations.
Honeywell had an impressive TA2 rookie season in 2018, and led at the start as he looked to be in control in the early going, leading the first nine laps. But the ever-present McAllister and Mihld where always within a car length or two in one of the best races on the track.
Going into the 100-mile-per-hour turn one, McAllister made his move and took the lead with a daring inside pass on lap 10. Honeywell, of Tulsa, Oklahoma stayed a close second behind McAllister until a late race spin at the bottom of turn five relegated him to third place in his TFB Performance Camaro. The spin allowed Mihld, of Temecula, California to slip past in his own Camaro to finish second and match his career best finish.
"It is great to win today and to be able to compete at a track that I am very familiar with," McAllister said. "Thunderhill Park is a challenging and fun track. I think my experience here helped me earn this victory. I'm really pleased the Trans Am has returned for a third season here in the West. It's great to come to tracks we're familiar with. This TA2 group is great. I wouldn't be where we are without help from Team Shockwave and Team TFB. It's great group of teams and that makes the series that much more enjoyable."
"The TA2 Group (in the west) keeps getting bigger and bigger and more competitive," said Mihld. "We're learning a lot and enjoying the class a great deal. We didn't have the car to take the victory today. We were forced to pace ourselves. We were running very low on fuel and actually sputtering in and out of some turns. So we just managed the gap between first and third and brought the car home.
Roger Eagleton of Burlingame, Ca. spent the entire race dicing with his only other challenger, Beau Borders of Venice, Ca. also in a Mustang.
They swapped the lead an amazing 16 times on Thunderhill's front straight, including eight consecutive laps. When it counted though Eagleton grabbed the lead for good on lap 24 and sped away to see the checkered flag first.
The Trans Am West Coast Championship, presented by Pirelli heads to Auto Club Speedway in Fontana California on April 26-28 for round two in the six race, 2019 series.
Original News Article – http://gotransam.com/news/Greg-Pickett-Scores-21st-Trans-Am-Victory-at-Thunderhill-Park/69151